Asquan Group back to MakeUp in LA with the Innovation Tree winner
This year again, Asquan Group (booth 518) participates to the MakeUp in Los Angeles show (February 7-8, Barker Hangar), and this time with a new product featured on the Innovation Tree – the Bunny Lip Kit.
The innovation represents four-different coloured mini lipsticks that slot into thick walled clear carry case.
This kit is a perfect travel companion and on the go product. Mini that gives you max! Your colours your way!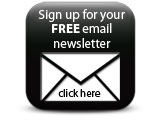 For more information visit Asquan Group at MakeUp in Los Angeles, Booth #518.
Featured Companies