Asquan Group introduces the Frame Quad Collection at Makeup in Paris
Asquan Pack division has launched the Frame Quad collection that consist of 4-colour eyeshadow and press powder palettes.
Each palette comes in glossy black finish on the base and lid, clear thick-walled insert with electroplated pans and magnetic closure. Options with and without a mirror are available.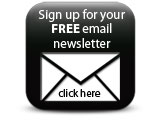 The collection will be launched at the Makeup in Paris show. To discover more visit Asquan Group at booth F10.
Companies