Asquan Group launches next generation make-up sponge
The GELLAXY Blender received attention from brands at MakeUp in Los Angeles
Make-up applicators are in greater demand than ever before.
Aiming to meet this demand is Asquan Group, which has been researching ways to improve on the currently-marketed products to give users a unique and 'next level' experience.
As the result of this research Asquan recently launched the GELLAXY Blender.
The patent-pending invention received great interest among beauty brands during the third edition of the MakeUp in Los Angeles.
Asquan's blender comes in different shapes, creating a new solution for the beauty industry by changing the way beauty products are applied.
Through distinctive shore hardness and skin-friendly material the blender is said to create a seamless result.
The flexible material can withstand repeated stretching and still guarantees a perfect application without deformation of its shape.
In contrast to other applicators or blenders, the GELLAXY Blender was designed to be neither rough nor too sticky, and is described as feeling particularly natural to use.
Moreover, the blender is extremely long-lasting and ideal for applying concealers and highlighters, foundations and BB creams.
Benefits of using GELLAXY Blender:
Ergonomic design enables to access hard-to-reach spots
Specially designed for perfect blending
Does not absorb makeup products
Cleans up easily with water
Material is hypoallergenic, latex free and environmental friendly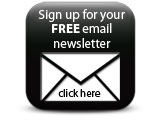 Choose your favourite. Is it Meteor, Nebula or maybe Andromeda?
Featured Companies