Asquan Group unveils Metallic Iridescence Collection
Ahead of MakeUp in New York, Asquan Group has launched the Metallic Iridescence Collection, tapping into key 2018/2019 trends. The collection features a Metallic Hearts Lipstick Range, Holographic Eye Shadows and Lip Gloss, Iridescent Gradient Compact Powder and a sleek Metallic Makeup Pouch neatly pulling the theme together. The entire range offers a perfect balance between metallic and iridescent effects and stands out with its luxurious, intense 3D colours.
The Metallic Heart Lipstick comes in six different colour combinations. The rich semi- matte shades are long lasting and perfect for a day-to-night look. The metallic heart centre adds an electrifying 3D finish.
The Holographic Eye Shadow inspired by a scarab beetle offers an intensely metallic/glittery effect with immediate colour release lasting up to 8 hours. The shadow glides onto your eyes effortlessly and dries instantly.
Asquans' Holographic Lip Gloss is a non-sticky formulation which creates a full and voluminous look. Its soft texture is characterised by a unique shimmer, creating a highlight or strobe effect. Offered in five different colours; Clementine Crystal, Star Dust, Acid Wine, Unicorn Finish and Violet Voodoo.
Finishing the look is the Iridescent Gradient Compact Powder which can be used for bronzing and highlighting. It offers smooth application and a long-lasting finish. Its unique formulation creates the gradient effect that looks perfect going from day to evening.
The collection easily fits into the convenient and accessible Metallic Makeup Pouch. With its sleek design and compact size its ideal for daily use.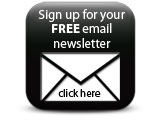 Visit www.asquan.net and look out for this and other collections and MakeUp in New York!
Featured Companies