Asquan tubes: A wide variety of tips and applicators 
Asquan Groups is expanding with a wider range of tube and applicators solutions.
"Brands need to constantly adapt in order to address a more demanding market. Tubes are perfectly answering this trend: easier-to-carry and lighter than their bottles counterpart, tubes offer an optimised packaging solution for brands wanting to express their identity while improving their eco-responsibility" says Henri Tinchant, founder of Asquan Group.
Asquan has developed a wide selection of tube toppers that have the ability to accommodate a variety of dispensing needs: standard, spray, silicone showerhead ideal to apply lotion directly to face or neck, steel roller ball that can be used around the eye area for a fresh serum application, lip applicator, fiber applicator for a precise application of  cream shadow, eye highlighter, concealer, or even spot treatment.
"Our objective is to provide brands with optimised dispensing options, allowing a perfect application of the product," says Michelle Wong, Global Design and Marketing Director.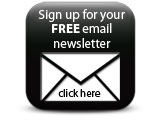 "Customers are becoming more sensitive to sustainability and being able to only use the quantity of product needed is part of this approach". 
Featured Companies