Asquan's Square Frame Collection wins at MakeUp in New York
With its sleek design and stylish functionality, the Square Frame Collection proved to be popular at last week's MakeUp in New York, receiving an award for MakeUp 'It- Products'.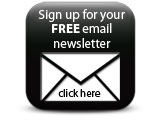 The compact that holds eye shadows and pressed powder comes in a variety of bright colours as well as black, gold and silver. With its magnetic closure and transparent inner frame, it gives the impression of floating color and powder pans. Asquan Group is already working on revealing the Round Frame Collection as an addition to the existing options.
Featured Companies