Aussie calls on consumers to ditch the dryer for summer
The brand has launched its Air Dry Revolution campaign
Hair care brand Aussie is encouraging women to ditch their hairdryer this summer and let their hair dry naturally as part of what it calls its Air Dry Revolution.
To inspire women to unplug from their lengthy hair drying routine, Aussie has teamed up with Sh*t Girls Say star Graydon Sheppard to release the second Sh*t Girls Say about Hair video, while celebrity hair stylist Sarah Potempa is helping consumers master the air drying technique with a series of hair style how-tos and top tips.
The video is the second created in partnership with Sheppard and dramatises high maintenance summer hair routines and encourages women to get back to living life to the fullest using the campaign hashtag #DitchTheDrama.
Graydon said: "This second video is meant to be reliable and familiar but also funny. It laughs at those moments when hair becomes too consuming. Shouldn't we all save time on our hair and not let it get in the way of life?"
Meanwhile Potempa encourages women to give air drying a try. She said: "The most important step to achieve beautiful air-dried hair is to start with a healthy base. Choose the right conditioner for your hair texture and this will help leave your hair smoother as it air dries."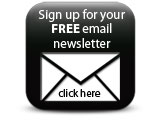 Aussie's 3 Minute Miracle Deep Conditioner, the number one selling treatment in America according to P&G, offers customers five customised formulas to transform any hair issue in just three minutes, setting the perfect base for any air-dry hairstyle. The original Aussie 3 Minute Miracle Moist is infused with Australian aloe and jojoba seed oil while the other variants available in the range are Strong, Smooth, Color and Shine respectively.
Companies