Aussie social engagement benefits from Olapic hire
The P&G owned brand hired the London agency to boost its Instagram strategy and to create a library of UGC
Aussie, the P&G-owned hair care brand, has seen audience engagement increase 33% on its social media posts, after partnering with Olapic.
The brand revealed today that its social media engagement increased by a third after hiring the London digital content agency.
Aussie originally outsourced to the firm in a bid to boost creativity and branch away from traditional ad formats.
The partnership is said to enable Aussie to "supercharge" its digital marketing channels with engaging, high-performance motion content to help eliminate creative ad fatigue and drive better results at a lower cost and faster pace than producing video content in a traditional way.
Olapic has primarily focused on producing content in motion for the brand.
A bridge between still images and video content, content in motion is a form of visual media that turns static images into 'thumb-stopping video content', as above.
The format is being used on Aussie's Instagram feed and e-commerce consumer website.
The brand and Olapic are planning to build a library of user-generated content for its marketing.
The agency will collect the images via Aussie hashtags, obtain the image rights and incorporate them into campaigns, including content in motion videos.
Anne-Catherine Graf, Aussie Global BFO Brand Manager, said: "This strategic partnership truly reflects the Aussie brand – relatable, playful and irreverent.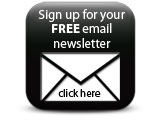 "Using Olapic's platform we are able to create short-form motion content fast and at scale. We are excited to be innovators in this new digital format."
Companies