Australia plans to ban animal testing for cosmetics
Australia on track to join New Zealand in outlawing testing of ingredients on animals
Australia's federal government has pledged a ban on the testing of cosmetic ingredients on animals in Australia and the sale of cosmetic products and ingredients that have been tested on animals outside of Australia.
Australia is now on track to join New Zealand, which took steps to amend its Animal Welfare Act in March last year; New Zealand now prohibits animal testing for finished cosmetics and ingredients intended exclusively for use in cosmetics.
Australia's Assistant Minister for Health, Key Wyatt, and Federal Liberal Member for La Trobe, Jason Wood, pledged that the Coalition would ban the testing of cosmetics ingredients on animals.
The announcement received support from animal campaign organisations such as Humane Research Australia and Humane Society International (HSI), which have both been campaigning for a ban for two years. However, concern still hangs over the sale of cosmetics products tested on animals.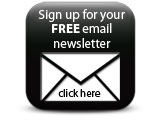 Hannah Stuart, for the #BeCrueltyFree Australia campaign, said: "Without a legislative sales ban there is nothing to prevent cosmetics animal testing taking place here in Australia, or overseas during development of products sold in our shops. Such bans are already in place across the European Union, Israel and India, and there is now growing worldwide momentum towards ending the marketing of cruel cosmetics. A similar legislative ban in Australia will be good for animals, consumers and science, and it's what the overwhelming majority of Australian citizens want."
Companies