Australian government raises alarm after children poisoned by toxic eyeliner
The New South Wales Government has warned the public in Sydney not to use the make-up, which contains dangerously high levels of lead
via NSW Government
Three children in Sydney, Australia, were found to have lead poisoning after using eyeliner manufactured in Pakistan.
The New South Wales Government has issued a public warning about two Hashmi eyeliners, which were found to contain dangerously high levels of lead and other metals.
The children, all from the same family, became sick after using the Hashmi Kohl Aswad and Hashmi Surma Special eyeliners, which are sold in some Indian and Pakistani stores in Sydney.
The same products are also sold in the Philippines, where The EcoWaste Coalition has released a public health warning.
Thony Dizon, Chemical Safety Campaigner, EcoWaste Coalition, said: "These toxic eyeliners pose clear and present danger to consumers, especially to children and pregnant women, due to their heavy metals content and should be immediately withdrawn from the market and safely disposed of as hazardous waste.
"We urge the government to ban these poison cosmetics at once."
In EcoWaste tests, both of the eyeliners had over 100,000ppm of lead, far exceeding the 20ppm trace amount limit under the ASEAN Cosmetic Directive (ACD).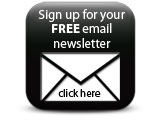 The group also detected 20,300ppm of arsenic and 6,218ppm of cadmium in Hashmi Kohl, and 21,200ppm of arsenic and 6,915ppm of cadmium in Hashmi Surma, exceeding the ACD's 5ppm limit for arsenic and cadmium.
Companies