Aveda Shampure Composition
The latest addition to Aveda's Shampure Collection is Shampure Composition
The latest addition to Aveda's Shampure collection is Shampure Composition, an aromatic oil formulated to perform multiple functions, including to help nourish skin and calm the mind.
Created 25 years ago, the signature scent of Shampure is a blend of 25 pure flower and plant essences, including certified organic lavender from Bulgaria and organic ylang ylang from Madagascar. A base of organic sunflower oil deeply nourishes and helps to seal in moisture.
Aveda suggests eight individual uses for the oil: as a bath oil, as a body oil after bathing or showering, as a soothing and nourishing scalp treatment before shampooing, to soften dry feet when mixed with body scrub, as a massage oil using Ayurvedic massage techniques, as a nail and cuticle oil, to enhance meditation by inhaling the aroma, and before bedtime to aid sleep.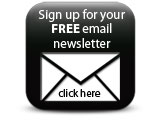 RRP £22, Estée Lauder, aveda.co.uk.
Companies