Aveda urges consumers to wash hair less to save water
In solidarity with the 844 million people globally living without clean water, hair care brand Aveda is encouraging consumers to dry style
Aveda is taking practical steps to cut down on water use this April by asking consumers to go an extra day without washing their hair.
The Estée Lauder-owned hair care brand has supported WaterAid for eight years, raising over £855k in that time to fund clean water and hygiene projects in Ethiopia, Nepal and India.
This year, to celebrate Earth Month in April, Aveda is encouraging consumers to dry style their hair to save water in solidarity with the 844 million people globally who do not have access to clean water.
Aveda Global Educator Bea Watson recommends lived-in hairstyles such as 'disco bun waves', a messy knot or a simple braid, which can be created using dry shampoo.
According to the World Health Organisation, a person requires 50 litres of water a day to maintain health and hygiene.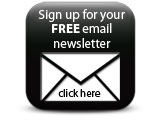 In the UK, the average person uses a staggering 142 litres a day, while the nation uses 2 billion litres every day on showers alone.
Companies