Avon appoints new General Manager to accelerate growth in Brazil
José Vicente Marino has held senior positions at Johnson & Johnson and Natura &Co
Avon's Prima fragrance
Avon has appointed José Vicente Marino as its Executive Vice President and General Manager, Brazil, in a bid to accelerate growth in the direct selling company's largest global region.
He will be responsible for increasing Avon's selling and digital opportunities in Brazil, enhancing execution and driving increased profitability, and will report to CEO Jan Zijderveld.
Marino has extensive experience at global consumer goods companies, having held executive positions at Johnson & Johnson, where he worked as Commercial Director, VP of Customer Development for Latin America and President of its Brazil operations, and Natura &Co, where he led the company's multichannel strategy.
Most recently, he served as President of natural beauty company Flora Cosméticos e Limpeza, where he drove sales growth up more than 15%.
Zijderveld said: "We are delighted to welcome José Vicente to our executive leadership team.
"His direct selling expertise, deep knowledge of Brazil and the consumer products industry and disciplined leadership skills, alongside a proven track record in driving growth and turning businesses around, will add tremendous energy to accelerating our business opportunities in Brazil."
Marino added: "I have long admired Avon's brand, its millions of beauty entrepreneurs, its highly appealing portfolio of beauty products and the compelling purpose at the heart of the company, which has been a champion for women for over 100 years.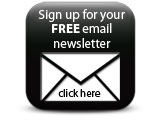 "With consumers losing trust in corporates, direct selling between a representative and her customer has never been more relevant."
Companies