Avon brings 2 hour delivery service to customers in Brazil
The new partnership with on-demand service Rappi, will cover more than 100 Avon products for customers in São Paulo
Image via @avon_uk
Avon has announced a new pilot two hour delivery service for customers in Brazil, its largest market.
The new initiative, in partnership with on-demand service Rappi, will allow customers to choose from more than 100 Avon products in the two hour window through select representatives in São Paulo.
The service will also extend to Bogotá and Medellin in Columbia.
It's been a difficult year for the direct seller after ceasing trade in Australia, suffering disappointing sales and selling off its New York office.
This new offering shows Avon's commitment to improving access to its products, with a new focus on expanding its digital-first strategy.
José Vicente Marino, Executive VP and General Manager for Avon Brazil, said: "It isn't just a delivery solution but potentially a whole new approach to connect with customers.
"We look forward to seeing the results as the pilot expands."
The pilot service is expected to expand to other South American cities in Argentina and Chile, and into Mexico this year.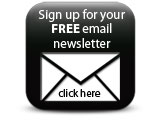 Avon's CEO Jan Zijderveld added: "Today's announcement is an exciting step in our efforts to open up Avon to new strategic partnerships to better serve our customers, support our representative and grow our business."
Companies