Avon launches app to help Representatives boost their business
The Avon On app aims to help budding beauty entrepreneurs reach a wider audience as part of the direct selling brand's renewed focus on digital
Beauty company Avon has launched a new app for its direct selling Representatives, aiming to help them manage their businesses as well as creating their own content to connect with their networks.
The Avon On app allows Representatives to place orders and notifies them about new products and promotions, as well as offering support including including FAQs and links to Avon contact centres.
Meanwhile, the new social media hub is designed to help its network of beauty advisors and influencers engage with their audience, providing them with the tools and knowledge to create content tailored to their own business and customer needs, according to Avon.
Among these is a 'share your look' feature, allowing users to share their Avon beauty looks alongside a variety of Instagram-style borders and wraps.
Nick Burton, Vice President of Digital Development at Avon, said: "Avon has built the world's largest network of female entrepreneurs and we are relentless in our focus on making Her successful.
"Providing our beauty entrepreneurs with a one-stop shop to boost their business from their mobile is key to unleashing the power of digital for our Representatives, and increasing the flexibility of the Avon opportunity."
Following successful trials in the UK, the app will roll out to Mexico, Russia and the Philippines, before hitting another 25 markets across Europe, Latin America and Africa from July.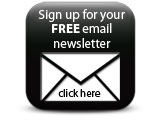 The latest in Avon's ongoing efforts to ramp up its digital capabilities, it follows the launch of the company's global training platform for Representatives, which it announced in February.
Companies