Avon launches 'instant messaging brochure' for personalised shopping
On its launch day the new platform received over 500,000 visits from consumers across 12 countries
Avon has announced the launch of a new 'instant messaging brochure' allowing its sales representatives to better connect with customers and offer personalised benefits.
Its new e-interactive brochure enables Avon reps to create and send a personalised shopping cart via WhatsApp or Facebook Messenger direct to the consumer.
The platform will also enable reps to share new product launches and upcoming trends with customers.
Avon's CEO Jan Zijderveld said: "Digitalisation is at the heart of our strategy as well build a new, modern and relevant Avon that is both high-touch and high tech.
Zijderveld is optimistic about the new launch. He said: "This pilot is off to a promising start with huge potential as we implement more broadly."
On launch day, the programme received 500,000 visits across 12 countries, including Brazil, Argentina, Mexico, Russia and Turkey.
The programme will also include built-in analytics providing data for future customisation and to help track engagement.
Zijderveld added: "We are now working intensely to build the right tools to support our 6 million strong network of beauty entrepreneurs to help them provide a personal service to their customers that is underpinned by strong digital capability."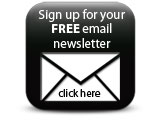 Companies