Avon poaches Daily Mail and Jerónimo Martins execs as part of digital push
The senior position appointments come as the direct selling beauty company aims to shake-up its e-commerce and technology strategies
Avon's Prime fragrance
Avon has announced two further senior hires as it attempts to ramp up its digital strategy.
Benedetto Conversano, a former Chief Global Information Officer at Jeronimo Martins, will join the beauty brand in the newly created role of Chief Digital & Information Technology Officer.
He is expected to be tasked with transforming Avon's digital business and developing its technology offerings worldwide.
As part of its shift online, Avon has created a digital board which Conversano will lead.
"Avon is undergoing a period of significant change, and customer-friendly digital interfaces, supported by a much more efficient technology infrastructure and rich data analytics, are a key strategic driver of the organisation's future progress," said Jan Zijderveld, CEO of Avon.
Conversano added: "I look forward to working with Jan, Jonathan [Myers, COO of Avon]and Avon's executive leadership team to grow the company's digital platform for the six million representatives and their customers and to execute a strong global IT strategy to drive efficiencies across the organisation, increase sales growth and reach higher levels of profitability."
Meanwhile, Heather Payne has been named the new CTO of Avon and will report to Conversano.
Previously CTO of The Daily Mail Group, Payne oversaw IT changes across all functions of the business, including the transformation of its technology and co-creating the innovation strategy for the business.
A third hire announcement in two days
As well as the digital-focused hires, Amy Greene has been named as Avon's new VP of Investor Relations.
Previously leading the corporate engagement team at Herbalife and GNC Holdings, she has decades of experience in career publishing investment research for consumer companies.
"She brings 20 years of experience in sell-side research and communications combined, a deep knowledge of capital markets and a strong network of relationships within the investment community," said Jamie Wilson, CFO of Avon.
"Further, Amy has a tremendous understanding of the direct-selling industry and consumer products. We look forward to the value she will add in engaging analysts and investors with our plans to achieve sustainable, profitable growth."
The three new hires are the latest under new Avon CEO Zijderveld as part of his leadership shake-up.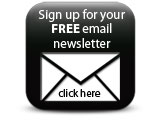 Five days ago the company announced three new appointments including: Marco Brandolini, General Manager for Italy and the Mediterranean; Anna Chokina, VP of Skin Care and Personal Care; and Elena Degtyareva, VP of Global Fashion and Home.
Companies