Avon to cut more jobs as part of $400m savings plan
Latest round of job cuts predicted to generate annualised pre-tax saving of $40m
Avon has announced further employee cutbacks as part of its ongoing $400m cost savings initiative.
As part of the company's latest initiative to improve supply chain efficiencies, it revealed that "contract terminations" and "global headcount reductions" are going to be implemented. Avon forecasts these actions will generate annualised pre-tax savings of approximately $40m. Total pre-tax charges as a result of these actions are expected to be approximately $45m, with approximately $30-$35m expected in Q4 2014.
Avon announced the initial steps of its cost savings initiative back in December 2012, outlining an annual cost-savings target of $400m by the end of 2016. As part of the initial steps, Avon said it planned to cut 1,500 jobs, while in 2013 another round of job losses affecting more than 400 associates was announced. In a third spate, earlier this year, the company said it would scale back by a further 600 employees.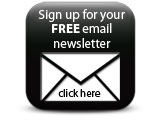 The latest round of job cuts are set against Avon's poor financial performance of late: in Q3 2014 the company saw its total revenue shoot down by 8% to $2.1bn, but increase 1% in constant dollars. Beauty sales specifically declined 9%.
Companies