Axe Hair showcases unusual 'talents' in new campaign
Not Just a Pretty Face shows off the unusual skills of everyday men
Unilever's male grooming brand Axe is promoting the use of hairstyling products among men via its Axe Hair line.
The brand has released a promotional video called Not Just a Pretty Hairstyle, which features a rendition of James Blunt's Your Beautiful. The words of the song have been changed to describe men with tongue-in-cheek skills such as being able to fold fitted sheets perfectly, cut onions without crying and fry an egg without breaking the yolk.
Meanwhile, Axe Hair is also trying to spark conversations with men and their friends about styling, by teaming up with baseball pitchers Noah Syndergaard and Jacob deGrom. Syndergaard said: "We're partnering with Axe Hair to show fans that hairstyling is just an easy thing we do every day to feel confident on and off the field."
Throughout the summer, Axe hair will show insights into Syndergaard and deGrom's hairstyling routines as well as other less-well known talents or skills of the two men, to push home the message that they are not just a pretty hairstyle. The brand will also unveil a new Instagroom series talking viewers through the steps to create the looks they are most interested in based on online searches. New, more convenient tins for Axe's styling products will also be rolled out.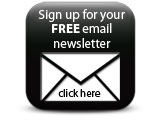 "As the leader in men's grooming, we believe it's our responsibility to champion ways that guys can express themselves every day," said Rob Candelino, Unilever VP of Marketing and General Manager of Hair Care. "Axe wants to inspire guys to show off what makes them unique, authentic and attractive to the world – and styling their hair every day is one of the simplest yet most powerful ways to do that."
Companies