Axe confronts sexist past by revealing men struggling with macho stereotype
The Is It Ok For Guys? campaign confronts issues men face on a daily basis, but are too shy to discuss out loud
In just a few years Axe has gone from targeting the 'lads mag' stereotypes to unashamedly opposing them.
Its latest campaign aims to get under the skin of men and to reveal their innermost secrets.
The Is It Ok For Guys? campaign is backed by NGO Promundo and aims to show the damaging impact of enforcing male stereotypes.
The video features questions that men would rather ask Google than a friend in a bid to uncover what men are really thinking to shed what Unilever calls 'toxic masculinity'.
Is it ok for guys to do yoga? Is it ok to be the little spoon? Is it ok for guys to experiment with other guys? These are just some of the questions Axe are answering.
According to Promundo, 59% of men believe they should act strong even if they feel scared and nearly half think they shouldn't ask for help with their personal problems.
Promundo said this internal struggle can contribute to bullying, violence and even suicide.
Facing the facts about sexism in adverts
Unilever is the world's second-biggest advertiser, spending €8bn (£6.3bn) a year on more than 400 brands.
Axe/Lynx's gender stereotyping ads
The company pledged to drop all sexist stereotypes from its advertising last year, when it's suggested just 2% of ads show intelligent women.
Today, Unilever's global strategy to "unstereotype" its advertising and eradicate outdated portrayals of gender.
The brand said about its latest campaign: "AXE intends to reach men and women with this message of confidence and individuality to further ignite the growing cultural conversation and create a healthier, more equal world for everyone."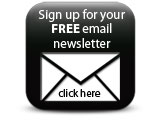 Watch the new campaign here:
Companies