Axel Dumas to become CEO of Hermes
He is expected to work with CEO Patrick Thomas for a transitional period until Thomas' retirement in early 2014
Hermès International has appointed Axel Dumas as Co-Chief Executive Officer of the company. Beginning this month, he is expected to work with CEO Patrick Thomas for a transitional period until Thomas' retirement in early 2014.
Dumas joined Hermès in 2003, and has since served as both Managing Director of jewellery and of leather goods. In 2011 he was appointed Chief Operating Officer of the group.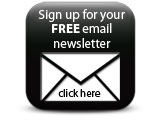 "The Hermès family is delighted to see one of its own members taking charge of the company. Axel will have everyone's support in continuing to develop this wonderful house to which we are so strongly attached," said Henri-Louis Bauer, Chairman of Emile Hermès SARL, the Hermès family holding company.
Companies