Axiology signs lipstick retail deal with Sephora
The vegan and organic colour cosmetics brand will be available via the beauty retailer online and will soon be in stores across the US
Vegan lipstick brand Axiology has inked a retail deal with Sephora.
The US colour cosmetics company will be available via the retailer's website from 11 July and will roll out in selected 35 stores from 1 August.
Sales from the Sephora deal will help fund the Orangutan Foundation and PETA's 'Beauty Without Bunnies' programme.
"Our social impact is integral to our business model," said Ericka Rodriguez, Founder of Axiology.
"We deeply care about the environment and animal welfare. Our process for creating positive change in our world is just as important as our profit model."
The brand's packaging found in Sephora will also support a local female-run factory in Bali.
The lipstick boxes are made of recycled paper found across the island which are then boiled down to a pulp, dried in the sun, then folded and decorated by hand.
"We secure meaningful jobs for women who want to make a difference in their community," Rodriguez added.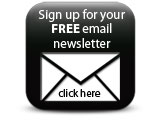 "And we're able to do all of this while maintaining the aesthetic and style that makes Axiology so unique."
Companies