Azelis in exclusive talks over possible sale
Funds advised by current investor Apax Partners have received a binding offer to sell Azelis
Azelis, the specialty chemicals company, could be changing hands if a binding offer currently on the table goes ahead.
The offer and exclusive discussions have been presented to funds advised by current investor Apax Partners by the EQT VIII fund and PSP Investments.
Dr Hans-Joachim Müller, CEO of Azelis, said: "I would like to thank Apax for their support, which has enabled Azelis to expand its global footprint in EMEA, Americas and Asia Pacific, delivering sustainable growth and strong results.
"Going forward, our strategy is to continue to leverage our diversified business model.
"We have had the chance to get to know EQT and are thrilled to see that they share our values of entrepreneurship, high performance and respect.
"This new proposal represents an opportunity to facilitate our expansion plans and further accelerate the fantastic growth we have enjoyed with Apax."
Since Apax Funds' investment, Azelis has seen revenues more than double and EBIDTA triple.
Frank Ehmer, Partner at Apax Partners, added: "We would like to thank Hans-Joachim and all his team for being excellent partners over the last three years.
"The ability of the company to drive above-market organic growth, as well as both tuck-in and transformational M&A, has allowed Azelis to deliver on its potential of becoming a truly global market leader.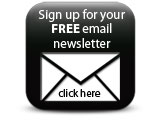 "In doing so, Azelis has successfully positioned itself as a distributor of choice for a number of its strategic principals, globally."
Companies