BASF Lipofructyl Argan re-awarded fair trade by Ecocert
The organic certification company evaluates the social, environmental and local impact of supply chains
For the fourth year in a row, BASF's ingredient Lipofructyl Argan has been awarded the Fair For Life (FFL) level by Ecocert.
Under FFL, the organic certification company evaluates the social, environmental and local impact of supply chains.
Derived from the hand-picked fruit of the argan tree, the moisturising oil Lipofructyl Argan is part of BASF's sustainable Argan Program, established in 2005.
The original aim of the programme was to study the argan tree and valorise the oil and its by-products while diversifying the revenue of cooperatives and fostering preservation of argan forests by local populations.
"Conscious consumerism and ethical beauty are key drivers for the personal care industry," commented Amandine Peguin, Raw Material Sourcing Manager at BASF Beauty Care Solutions.
"People are increasingly looking for products that are as good for them as they are for the planet and its residents.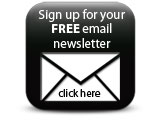 "We are very pleased that we can facilitate this important development with our Argan Program. The renewed certification by Ecocert for our active ingredient is a recognition of our efforts."
Featured Companies