BASF begins production of pearlizers at North America plant
The pearlizers and opacifiers will be used to create shimmering effects in personal care products
German chemical company BASF has begun production of cosmetics pearlizers, opacifiers and speciality blends at its Mauldin, South Carolina plant in the US.
Pearlizers and opacifiers are used to create shimmering effects or opacity in personal care products, such as hand soap, shampoo and body washes.
The production site has been certified by the Roundtable on Sustainable Palm Oil as a Mass Balance supply chain model.
"The increased capacity and improved capabilities underline our commitment to supporting the growth of our customers," said Daniele Piergentili, BASF's VP of Home & Personal Care, North America.
"By producing locally at our Mauldin site, we are increasing our reliability of supply, reducing our carbon footprint and providing mass balance ingredients to assist our customers with their sustainability goals."
This investment in regional production will expand BASF's global capacity and allow it to meet increasing demand for the ingredients.
The firm operates more than 40 US chemical sites across 23 states including Alabama, California, Georgia, New York and Tennessee.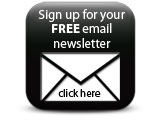 Featured Companies