BASF expands Kid's Lab concept across US
Provides hands on learning for children aged six to 12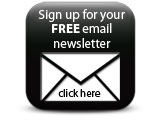 Chemical giant BASF has rolled its successful Kid's Lab programme out across the US. Initially launched at Jersey City's Liberty Science Centre, the programme aims to provide fun, hands on chemistry lessons for children aged between six and 12 years of age and will now be hosted at 30 BASF sites across the country.

According to the company, each workshop offers safe, engaging experiments, with titles such as Activated Charcoal, Chalk and Paper Chromatography, Red Cabbage pH Indicator and the deliciously named Slime, coupled with interactive demonstrations.

BASF's Kid's Lab was recently introduced to 25 students at a school in Richmond, Indiana by one of BASF's Tipp City, Ohio employees, while BASF sites in West Memphis (Arkansas), East Setauket (New York), Tarrytown (New York), Florham Park (New Jersey) and Suffolk (Virginia) have also run courses.

Kid's Lab was established at BASF's global headquarters in Germany in 1997 and is currently available in 16 countries worldwide.
Featured Companies