BASF harnesses the power of chaga mushroom for new active ingredient
Its Inolixir ingredient works to reduce the appearance of tired skin
The superfood chaga mushroom is the basis of BASF's new skin care ingredient: Inolixir.
The active ingredient works in two ways: firstly, it offers a wellness approach.
Study participants have reported that Inolixir was as effective as a five-day spa trip in mitigating dark circles, fatigue lines and dullness.
Secondly, the bioactive ingredient presents dermocosmetic solutions for sensitive skins, offering anti-redness and anti-dullness benefits.
Inolixir is obtained via subcritical water extraction, which harnesses the benefits of all of the nutrients in the chaga mushroom.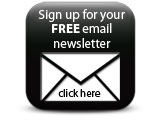 Featured Companies