BASF introduces new online tool to calculate 1,4-Dioxane content
Last year, new laws banned personal care products from containing more than 2ppm of the compound
Chemicals company BASF has introduced a new online tool to help formulators calculate the 1,4-Dioxane content of personal care products.
The tool is accessible for desktop and mobile, and will suggest alternative BASF ingredients to reduce the total 1,4-Dioxane volume.
The synthetic chemical is colourless with a faint scent and can be used as a purifying agent.
However, in 2017 the US Environmental Protection Agency classified 1,4-Dioxane as a 'likely' human carcinogen that can irritate the eyes, nose and throat.
Last year a New York state law was passed banning the sale of personal care products containing more than 2ppm of the chemical; this will be reduced to 1ppm by the end of 2023.
Meanwhile, cosmetic products in the state will be prohibited from containing more than 10ppm of 1,4-Dioxane by the end of 2022.
"This tool will assist our partners in complying with regulations ahead of the 2022 and 2023 deadlines," said Daniele Piergentili, BASF VP Home and Personal Care, North America.
"It's a testament to our commitment to support the growth of our customers by providing digital tools that ultimately support faster formulation decisions."
California is also said to be assessing the use of 1,4-Dioxane in home and personal care products, with research expected to be completed in three years.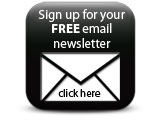 Featured Companies