BASF launches biodegradable materials
BASF has introduced two new biodegradable alternatives to well-known cosmetic ingredients.
Euperlan OP White is a readily-biodegradable, cold-processable opacifier dispersion with a superior white appearance for surfactant formulations.
Unlike standard opacifiers, it is a wax derived from 90% natural sources and fulfils the requirements for the 'readily-biodegradable' term.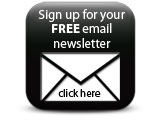 Also new from BASF is Cegesoft Peel, which consists of spherical wax beads that provide mild and gentle exfoliation as a replacement for plastic microbeads, as well as a gentler alternative to sharp-edged natural abrasives, such as sugar.
Featured Companies