BASF opens new state-of-the-art Application Technology Laboratory in Lagos, Nigeria
Sponsored by BBASF
Being at the pulse of the market, closer to specific trends and needs and, most importantly, to its customers in sub-Saharan Africa, BASF will support them directly from Lagos, Nigeria, in developing skin and hair care products responding to local market needs.
"Customized solutions meeting the specific requirements of consumers in different markets are key for business growth," said Dirk Mampe, Vice President Business Management Personal Care Solutions Europe, during the commissioning of the new application technology laboratory.
Without a doubt, the personal care market in sub-Saharan Africa is one that "is growing rapidly and holds great potential," explains Mampe. African consumers have unique needs for both their hair and skin care, necessitating tailored cosmetic products.
In addition to strengthening its local personal care network including marketing and sales, BASF will provide customers with on-site technical support in formulation development. Also, based on BASF's comprehensive global expertise in hair and skin care performance testing, consumer-relevant claim support for the needs of consumers in sub-Saharan Africa will be further expanded.
The new laboratory is part of BASF's global application technology network in 21 countries. It also belongs to BASF's regional site and new headquarters for West Africa which was commissioned in Lagos in October last year.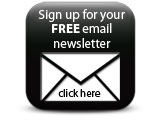 "The expansion of BASF's operations in West Africa, including the opening of this new Personal Care Application Technology Laboratory, clearly demonstrates BASF's commitment to West Africa and the confidence we have in Nigeria and the whole region," said Jean Marc Ricca, Managing Director for BASF West Africa.
Featured Companies