BASF sells marine biopolymers business
Seagarden ASA acquires the company's chitosan production facilities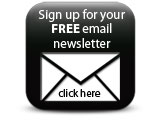 BASF and Norwegian marine bioactives and biopolymers specialist Seagarden ASA have signed a contract to transfer BASF's chitosan marine biopolymers business.

The chitosan business, which BASF bought as part of its 2010 acquisition of Cognis, includes a production site in Tromsoe, Norway, which will now be owned by Seagarden ASA through its subsidiary Chitinor AS.

The transaction is expected to be completed by August 2012 and BASF has assured its customers that conditions have been fixed to ensure reliable supply throughout the transition.
Featured Companies
See also