BASF shows commitment to eco-friendly beauty with new sunscreen test
The EcoSun Pass will test 8 criteria of sunscreen products including biodegradation and aquatic toxicity levels
BASF is exercising its commitment to an eco-friendly beauty industry with the launch of a new methodology to assess sunscreen's environmental impact.
Developed by its Care Creations arm, the EcoSun Pass assesses UV filters based on eight criteria.
This methodology will pick up on a product's biodegradation and aquatic toxicity levels as well as its endocrine disruption potential and terrestrial toxicity.
According to BASF, the EcoSun Pass not only considers environmental factors for individual UV filters but gives an environmental evaluation of filter systems.
"As the world's market leader in sun care ingredients, we want to support our customers in increasing the environmental compatibility of their products," said BASF's Director of Global Development & Technical Service UV Protection, Christian Cremer.
He said the new EcoSun Pass will enable BASF to advise formulators during the development stage "in the interest of both the consumer and the environment".
Toxic ingredients in sunscreens, specifically oxybenzone and octinoxate, are known to bleach coral and kill ecosystems.
This has prompted US states Hawaii and Florida, and other countries, including Mexico, to ban it them from their sunscreen products.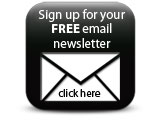 Featured Companies