BASF shows confidence in African beauty market with new personal care lab opening
The new laboratory is part of the firm's regional headquarters in Lagos, Nigeria
Chemical supplier BASF is showing confidence in the African cosmetics market by opening a new laboratory in Nigeria.
The new Application Laboratory is designed to offer formulation support and develop products for customers' needs in Africa.
The base is part of BASF's new regional headquarters for west Africa, which opened in Lagos, Nigeria, last year.
Jean Marc Ricci, Managing Director for BASF west Africa, said: "The expansion of BASF's operations in west Africa, including the opening of the new personal care application laboratory, clearly demonstrates BASF's commitment to west Africa and the confidence we have in Nigeria and the whole region."
As well as the company's African expansion, the new facility is part of its global application technology network in 21 countries.
According to Dirk Mampe, VP Business Management Personal Care Solutions Europe: "Customised solutions meeting the specific requirements of consumers in different markets are key for business growth."
He added: "With our broadened presence and investment in a new Application Laboratory in sub-Saharan Africa, we can provide on-site technical expertise and market insights to our customers and support the local development of tailor-made products for the specific needs of African hair and skin."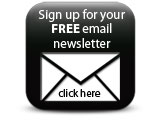 Featured Companies