BASF targets scalp biodiversity with new active ingredient
Scalposine reduces sebum production and encourages beneficial strains of bacteria
BASF has launched a new active ingredient said to provide a detox ritual to promote a healthy scalp and microbial diversity.
The amino acid derivative and glycine precursor, called Scalposine, is proven to prevent an oily scalp and reduce itching after just one month of application.
According to BASF, modern lifestyles and environmental influencers, such as dust and pollution, make hair and scalp concerns more prevalent globally. Unhealthy scalps are often oily, covered in dandruff and sensitive.
The scalp supports several types of microorganisms; in a metagenomic study, BASF explored the disruptive influence of sebum on the scalp's microbiotic balance, which showed microbial diversity to be lower on oily scalps.
Used at 1%, Scalposine significantly increased the diversity of the scalp's microbiota after one month of application, with the number of taxa increasing by 36% compared with the placebo.
Moreover, it exhibited a prebiotic effect, boosting recolonisation with six strains of bacteria previously identified by BASF as being beneficial for a healthy scalp overall.
During in vitro trials, at a dose of 0.7%, Scalposine effectively reduced the expression of 5α-reductase 1, the enzyme initiating sebum production, by up to 77%.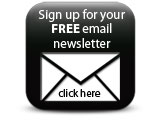 A one month placebo controlled study confirmed its ability to lower scalp sebum; furthermore, 82% of participants reported an immediate soothing effect on the scalp and some saw 'flakiness' decrease after 28 days of application.
Featured Companies