BOAI NKY Pharmaceuticals Ltd. becomes the first excipient manufacturer in China to be EXCIPACT Certified
BOAI NKY, the first Polyvinylpyrrolidone(PVP) manufacturer in China and a significant manufacturer of Methyl Vinyl ether/Maleic anhydride copolymers(PVM/MA)‐marketed as its OraRez range, announces today that it is the first Chinese Excipient manufacturer to be awarded the prestigious EXCIPACT Certificate for its new state of the art manufacturing plant located in Henan Province, China.
Mr. Wang Jianqiang, Vice Chairman of Boai NKY, said "our company was the first to manufacture PVP's in China, and has now become the first excipient manufacturer, in China, to be Certified by EXCIPACT. Our customers around the world can be assured that when they use Boai NKY products they comply with the highest quality standards"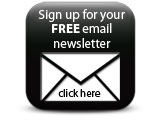 Customers who are interested in discussing our product range should contact Dr. Herb Ulmer as above or visit us at Stand 4H73 at CPhI 2016 I Barcelona, October 4‐6,2016
Companies