BPI forms joint venture
The Shiseido owned fragrance house has partnered with Narciso Rodriguez
Fashion house Narciso Rodriguez and Shiseido owned fragrance house Beauté Prestige International (BPI) have established a new joint venture.
The partnership will see Narciso Rodriguez Corporation own 70% of the new joint venture and BPI the remaining 30%. Under the terms of the agreement, Narciso Rodriguez will own a trademark in class 3 for fragrance and cosmetics while continuing to wholly own its trademarks in all other categories such as its ready-to-wear business.
Narciso Rodriguez and BPI first signed a fragrance license agreement in 2001. This was followed by the launch of the brand's blockbuster scent, For Her, in 2003. According to BPI, For Her has seen double digit growth over the past ten years and currently ranks as a top 10 fragrance in various global key markets.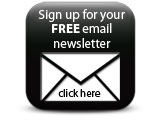 Companies