BRB exhibiting at in-cosmetics Brazil, Sao Paulo
The first Latin American exhibition exclusively dedicated to cosmetic and personal care ingredients.
BRB will be present at In-Cosmetics Brazil, The first Latin American exhibition exclusively dedicated to cosmetic and personal care ingredients.
From 9-10 September, the company is welcoming visitors at its booth (B25) in the World Trade Centre of São Paulo to showcase its latest trends and developments within the silicone industry.
With extensive experience in silicones, BRB International BV is one of the largest independent producers in the world and has a unique supplier positioning in Personal Care:
ability to supply cost effective ingredients in all situations over the years
possibility for buyers to eliminate most single sourcing issues
more extensive customisation flexibility than other silicone players
Ambition, Flexibility and Innovation…
BRB offers greater flexibility and quicker turnaround than its competitors. At the same time, its focus on base R&D, technical field support and unique, customised products differentiates us from smaller suppliers and middleman distributors.
The development of BRB International BV has always been organic, due to its focus on innovations and to a problem solving approach in its markets.
Personal Care is the number one market of BRB Silicones in Europe. Its manufacturing base is in the Netherlands and Malaysia and it is now broadening its Malaysian industrial footprint to further back integrate in dimethicone copolyols and alkyl dimethicones for a planned start-up in 2015. Since May 2013, a Personal Care Technical Service Manager based on the silicone technical platform near Kuala Lumpur is developing creative and innovative guide formulations for BRB customers across the globe.
To bring the best technology and support to the entire supply chain in the cosmetic industry, BRB believes in the partnership with distributors having a strong focus on Personal Care. The company is privileged to have partners providing technical service and formulation support in cosmetic laboratories where they can combine the knowledge from the suppliers for all the technologies they distribute.
New cosmetic formulations for the Latin American market
Clear Conditioning Hair Shampoo
A daily shampoo for healthy, normal-to-dry hair needing extra moisture. It provides optimised conditioning where hair needs it most, cleansing and hydrating hair without weighing it down.
Total Repair Clear Rinse Off Conditioner
Formulated to help replenish the health of damaged hair. It provides soft feel, excellent wet and dry combing.
Ultra Smooth & Shine Hair Serum
Ultra Smooth & Shine Hair Serum tames split ends, coarse and dry hair instantly while adding shine. Hair stays smooth, soft and shiny finish.
Intensive Leave In Conditioner
A silicone-in-water emulsion which provides supreme conditioning effect for hair without rinse off, leaving hair soft and conditioning without making hair heavy or weighing it down.
Solar Protecting Cream
An oil-in-water emulsion which protects skin from damage against UV, vanishing on skin for a weightless and non-greasy feel
Perfectly Light BB Cream
A full silicone based formulation which helps to cover blemishes on skin, providing powdery, smooth texture and good coverage on skin.
Clean & Clear Face Primer
A clear silicone-in-water emulsion, used as a make-up base to provide long lasting make-up.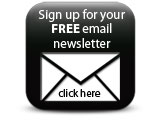 Deep Moisturising Shea Body Butter
Deep Moisturising Shea Body Butter helps to relief dryness, replenishes depleted moisture and enhances the performance of skin's own moisture barrier.
Featured Companies