BRB is completing its gum blend portfolio for personal care
With BRB 1934, a high viscosity gum blend of dimethiconol gum in cyclopentasiloxane, BRB is completing its gum blends portfolio
This product family - consisting of high viscosity gums diluted in a volatile carrier – is already well established on the Personal Care market.
Beside Hair Care applications such as hair serums, gum blends are largely used in other applications taking advantage of benefits such as spreadability, excellent emolliency and smooth non-greasy feel of those cost effective products.
"Thanks to our tailor made capabilities, we probably have the largest portfolio of gum blends on the market" mentioned Grégoire Amice, Global Product Line Manager for Personal Care. "With 2 production and R&D facilities in the Netherlands and Malaysia, we are regularly requested from our customers to develop specific solutions to their needs. Beside standard grades with cyclopentasiloxane, we continuously increased the range with other carriers such as the low viscosity dimethicones, anticipating regulatory trends which required low D4 and D5 contents. Those quick customisation capabilities of BRB are really appreciated from our customers on a quickly moving market. This is our passion to bring this flexibility to support our customers."
BRB 1934
Description:
BRB 1934 is a clear solution of dimethiconol gum into cyclopentasiloxane fluid.
Features
Imparts emollience to skin, providing dry silky feel
Gives spreadability to any kind of formula
Provides a breathable non-comedogenic protection barrier
Improves substantivity on surface, helping to fix other actives
Water resistance supply on skin and hair, with non-occlusive film
Yields shine and high conditioning effect on hair
Benefits
Superior soft and dry silky feel
Film forming and long lasting
Excellent spreading
Water resistance
High conditioning on hair. Repairs and protects from external damage
Typical Data
Appearance: Clear to slightly hazy viscous liquid
Silicone content: 100 %
Dimethiconol: 15 %
Viscosity: 10.000 mm²/s
A perfect mix of dynamic and youthful élan
BRB International BV, a dynamic and innovative company, has an extensive experience in the fields of Silicones, Lubricants, Additives and Chemicals. BRB International BV is now of its kind, one of the largest independent and privately owned companies in the world with a turnover close to €150 million.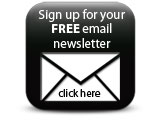 From the large range of products marketed by two business units (Silicones and Lubricants, Additives & Chemicals), BRB International BV supplies to a broad range of customers in many different markets, including Lube Oil Blending, Cosmetic Industry, Graphic Industry, Automotive, Off Shore Industry and High Tech industries.
Established in 1981, headquartered in the south of the Netherlands, BRB International BV has created an effective worldwide supply chain network with offices and warehouses in the UK, Poland, South Africa, United States, Malaysia, Australia, China and Singapore. Our manufacturing sites are located in Europe and Asia.
Featured Companies