BRC warns about potential price increases following Brexit
British Retail Consortium says that UK must focus on a "fair deal" for consumers in Brexit talks
The British Retail Consortium (BRC) has asked the UK Government to "put consumers first" in forthcoming negotiations following the UK's vote to leave the European Union earlier this year.
In a letter addressed to Liam Fox, Secretary of State for International Trade, the BRC said that Government should aim to avoid any increase in tariffs and look for opportunities to lower import costs.
Richard Baker, Chairman at the BRC, warned that trade negotiations could result in "higher shop prices".
He said: "The retail industry is the UK's biggest importer, and has huge experience of importing from every corner of the world. We will be engaged in a constructive dialogue with government that will bring our experience to bear on the Brexit talks to the benefit of everyone in the UK."
The BRC also warned that using World Trade Organisation rules would mean put the highest tariffs on consumer staples, increasing the cost of importing goods from both inside and outside of the EU.
Retailers are already facing increased import costs after the vote thanks to the declining value of sterling. This is expected to have a deeper impact on retailer profits next year.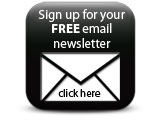 The BRC is also campaigning on behalf of EU nationals in the UK, who currently take from 100,000 to 200,000 retail jobs in the UK. In a statement, the company said: "They deserve the reassurance that they will still be welcome here, whatever Brexit may bring."
Companies