BY SARAH London reveals new bath salts with up-front labelling
The brand was founded after creator Sarah's sister Lauren began her recovery from leukaemia in 2012
Skin care brand BY SARAH has announced the launch its new product Bath Salts (£20).
The UK brand champions up-front labelling and lists all the ingredients in its products on the front of its jars.
In the new product, the French pink clay, is rich in iron and calcite and is said to help the regeneration of skin cells and moisturise skin.
Meanwhile, Dead Sea and Himalayan pink salts have a high mineral content, which is said to relax muscles and help revive skin.
The salts will be available from 2 May via bysarahlondon.com and can be pre-ordered from 25 April.
Sarah was inspired to create a vegan skin care range when her sister Lauren was recovering from leukaemia in 2012, with Sarah acting as her donor.
Lauren suffered from sensitive skin and could not tell what was in the natural products she was buying, which motivated Sarah to put ingredients front and centre.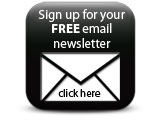 Sarah created her own products at home from organic plant-based ingredients and BY SARAH was established in November 2017.
Companies