B. launches in Superdrug stores
Offers the experience and guidance associated with premium brands
AS Watson has created B., a mass market skin care and make-up brand claimed to offer UK women the experience and guidance associated with premium brands. Available through AS Watson-owned chain Superdrug, the 160-sku brand is currently rolling out across Superdrug stores and will be available nationwide by 1 February.
B. says consumers are often confused about the hype surrounding 'hero' products and aims to counter this with an emphasis on clinical testing; the brand conducted over 140 independent clinical tests on a variety of its products. Transparency is likewise part of the brand's ethos. Actives used across its skin care range include tetrapeptide-21, niacinamide and hyaluronic acid and B. is open about its use of trademarked skin care ingredients including Celligent, Glycofilm, Reforcyl and Aquaxyl.
Rather than targeting its skin care at defined age groups, B. Skincare is categorised into three Skin Phases and women are encouraged to use a self diagnostic sliding tool, available in store and online, to reveal their Skin Phase. Skin Phase 1 is designed to help protect against the first signs of ageing and standout products include B. Energised Eye Cream (£8.99), which contains live yeast cell extracts to reduce the appearance of dark circles and which de-puffs and cools. B. Radiant Rejuvenating Serum (£13.99) is the star product of Skin Phase 2, created to reduce the visible effects of ageing. The serum lifts, firms and smoothes while evening skin tone and providing time-release hydration for up to 12 hours. Finally, Skin Phase 3, which fortifies and protects mature skin features B. Boosted Peptide Rich Elixir (£15.99), which increases hydration by 38% after one day's use and reduces the appearance of lines and deep wrinkles by up to 12% in four weeks.
In addition, a line of general skin care products comprises B. Flawless Targeted Wrinkle Filler, which instantly reduces the appearance of wrinkles by 12% as well as offering long term benefits, thanks to a combination of tetrapeptides and Aquafill; B Even Skintone Corrector; B. B cream Beauty Balm; B. Refined Exfoliating Cleanser; B. Quick 4-in-1 Cleansing Wipes; B. Pure Micellar Water; and B. Clean Melting Gel Cleanser, which B. says is unique to the mass market.
B. Makeup, meanwhile, is said to provide credible, on trend colour to encourage women to experiment with make-up without dragging them out of their comfort zone. Facial make-up in B.'s colour cosmetics line includes liquid foundations offering light, illuminating and complete coverage, as well as B. Youthful Anti-Ageing Foundation; B. Set Sheer Finish Pressed Powder; B. Glowing Shimmer Block; B. Sunkissed Bronzing Powder; B. Flawless Long-lasting Concealer; B. Radiant BB Under Eye Concealer; B. Cheeky Blusher; B. Prepared Makeup Primer.
Alongside powder eyeshadows and eyeshadow palettes, B. offers B. Stunning Vibrant Eye Shimmer, a creamy formulation that dries to give an intense metallic finish. For brows the brand has B. Groomed Eyebrow Kit, while gel, liquid and kohl eyeliners form part of the line-up. There are three mascaras in the range: B. All Lengthening, Defining, Volumising Mascara; B. Longer Lengthening & Defining Mascara and B. Loud High Volume Mascara, all of which feature tube technology, meaning that while water resistant and smudge-proof the mascaras can be easily removed with warm water.
The B. Complete Long Lasting Nail Polish range includes 23 shades plus B. First Base Coat, while women can choose from B.Rich and B. Sheer lipsticks, and rich colour or brightening lip glosses.
According to B., there will be trained point of sale personnel to advise consumers in all Superdrug stores.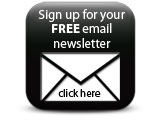 Speaking to SPC about B.'s launch, Superdrug customer & marketing director, Matt Walburn, said: "This is about adding sophistication to our brand [Superdrug] and bringing something into our portfolio which isn't Superdrug – it's stand alone from Superdrug – but which allows us to tap into a different consumer. And we think our existing consumers will also appreciate this."
Companies