Bach Flowers boost anti-stress skin care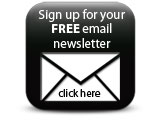 New from French company Les Fleurs de Bach is an organic anti-stress skin care range said to be the first to incorporate exclusive blends of certified organic Bach Flower essences.
At the heart of each treatment is a sage and lavender fragrance based on essential oils. This features top notes of bergamot and orange, a heart of sage and lavender and a base of patchouli and eucalyptus.
The line includes a treating fragrance, cleansing milk, lotion, day cream, night cream, exfoliator cream, mask, shower gel, body lotion and body scrub. For professionals there is also a massage oil and a massage cream. All products are packaged in amber bottles, jars or tubes.
Bach Flower essences are said to uplift the mood, create a feeling of well-being and evoke calm. The 38 flower essences were discovered by Dr Bach over 70 years ago and Les Fleurs de Bach follows the original method, manually picking wild flowers, capturing their essences through the recommended sun and boiling processes and diluting the mother tincture to a 1/250 dilution.
Managing director Christian Fernandez says others are using a downgraded version of the process: "We wanted to be the reference for the Bach heritage and we use the right concentration and organic cognac. The Rescue Remedy people have actually done us a favour."