Bank helps refinance McBride
Private label personal care company gains €175m revolving credit facility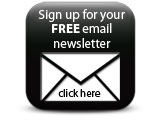 McBride PLC has been provided with a €175m five-year revolving credit facility refinance from Barclays Corporate Milton Keynes team in order to help maintain strong growth.

"Barclays Corporate has supported McBride for many years and we are delighted that they have led our new €175m refinance," said McBride's group finance director Richard Armitage. "We value Barclays Corporate's commercial approach and consistent ability to deliver and look forward to working with them in the future."

The private label household and personal care company has sites across Europe and south east Asia, employing 5000 people worldwide.
Companies