Baralan adopts new slogan aimed at embracing beauty
In almost 60 years of continuous change, improvement and evolution, Baralan has marked every stage of its journey by enriching its path with ever new inspirations which, today more than ever, merge in a central element around which the company's work is focused: beauty.
Embracing Beauty is the new slogan of Baralan Group's campaign which today presents itself to the market with new vigor and a renewed look.
Always a global observer and attentive to international trends in the cosmetic packaging industry, Baralan with its new campaign, proposes an image that deliberately depicts the elusive essence of beauty, wrapping it in an aura of refined preciousness.
The choice of natural, soft and elegant colors, shades, reflections and games of shadows and light, emphasise the preciousness and the sophisticated quality of the packaging, also creating the perfect frame to represent a wide range of products and accessories, while enhancing their simplicity and linearity.
These are the protagonists of Baralan's campaign: simple packaging containers but of quality, of various sizes and shapes, with their accessories.
Baralan transforms packaging into design objects that tend to further enhance the beauty of the products they contain, which all are the result of the continuous research of a team of experts.
Thus every customer's wish is also fulfilled through customisation: decoration, moulding, frosting, varnishing, screen printing, hot stamping, embossed finish on transparent and metallic surfaces, through the use of a wide range of colors and solutions.
The ultimate goal is to convey and offer to the market unique and quality products, by always putting in the foreground the common thread that characterises this new Baralan path: Embracing Beauty. Beauty that is expressed in the three market axes of skin care, make-up and fragrance.
Baralan's packaging as a second skin
Skin is like life: it tells about us, what we were and what we are, it betrays emotion, it transmits sensations and puts us in contact with the outside world.
It is like a white paper for our future stories and needs to be protected. A thin layer of emulsion, with a light consistency like air, contained in a cream, in a serum, in a mask: skin care products charged with the responsibility of keeping our skin healthy and hydrated every day, preserving its natural beauty.
Baralan's packaging does the same with its skin care products. They preserve their freshness, their integrity and durability over time by becoming part of that daily ritual and that gesture of care for ourselves and our skin.
It shapes and enhances their charm by making them differently unique. Just as skin care products constitute the first protective layer against external agents, packaging cares for and protects the creams becoming a second skin.
Baralan offers a wide range of solutions for skin care: jars and bottles suitable for containing various types of skin care products, from face or eye creams, to tonics, lotions or serums, combined with different types of applicators that facilitate dispensing, with a particular attention to functionality.
All designed to meet the ever broader needs of the market which is strongly advancing and to safeguard the content and its properties.
Baralan fully accepts the challenge of creating an attractive and appealing packaging, capable of influencing the choice of the product. Sophisticated and refined in their simplicity, appreciable in their practicality, Baralan's products are characterised by a refined, elegant and minimalist design, by the choice of a material such as glass that focuses on transparency in order to perceive the content.
The "secret" of Baralan's packaging
Scattered colors like magic dust, shimmering and enchanting, in the encounter between play and serenity, elusive and persuasive colors, from the first discovery to the daily routine that is never the same, colours of the first times, of daring, of innocence and inexperience, but also of confident and experienced gestures.
Colours in all their nuances, fascinating and seductive, the colors of lips, eyes, face and nails like a canvas to be painted. This is the make-up: a magic of colours and ephemeral textures masterfully wrapped in Baralan packaging with the clear intention of capturing and preserving it.
Just as make-up highlights and enhances a woman's face, Baralan's packaging enhances and protects its content. It has the special power to wrap the silky powders of a blush and an eye shadow in an infinite variety of shades and materials, to protect the consistency of a mascara and an eye-liner, to preserve the compactness of a lipstick or a foundation, to enhance the brilliant fluidity of the nail polish and to facilitate their application with a wide range of applicators.It also allows to perceive the elusive essence of the product through a packaging that enhances it, through infinitely different yet elegant shapes.
Baralan's packaging for Make up is both practical and refined, it is innovation and protection of the content, it is a variety of shapes and materials, it is customization that makes the company recognisable and gives its uniqueness to those who use it.
Baralan's packaging shapes perfumes
There is something in the air: the perfume and its essences. Something transparent and light, invisible and imperceptible to the eye but present in the soul, that something that ignites the senses, something elusive that Baralan protects with care and attention.
Baralan's packaging for fragrances presents glass containers that catch the eye for simple and pure beauty. Bottles that filled with perfume are able to capture it but also to spread it. They are attentive guardians of an imposing intimacy, of lived memories and sensations full of meaning.
They enhance the substance and are characterised by shapes that seduce, attract attention and try to reveal the fragrance that can be seen inside them. Shapes that can express sensuality and tenderness, as well as passion and energy and that have their own language, one without time, suitable for different needs, making each story personal and unique.
Behind the packaging there is research, ideas, design. There is the imagination of the team that interprets something subtle and sublime, a gesture and a sensation, a theme of emotions and contacts that are dispersed in the air. Baralan looks for the perfect solution, the one that attracts the eye even before perceiving the substance.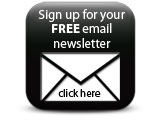 Creating packaging for perfumes is pure art, the creation of wonder. A fragrance is a liquid emotion, an intangible form, something that cannot be seen. However, Baralan gives shape to the perfume, it captures the fleeting and ephemerality of fragrances with its packaging that lasts forever.
Featured Companies