Baralan offers standard and exclusive packaging that both protects and enhances each cosmetic formula
The passion for packaging is the core of Baralan's world. It is its creative driver that along with innovation has been its key to success since 1962. Baralan's products are in fact the result of experience and creativity expressed in the attention to details, in the search for innovative solutions and in the continuous creation of added value.
Thanks to this passion for cosmetic packaging, Baralan offers both standard and exclusive products that protect and enhance the essence of each formula they contain.
Every day Baralan professionally creates and develops primary packaging solutions with an aesthetically impactful yet functional design, which is the result of a deep and constant work of research.
A packaging able to trigger emotions derives from the passion of those who develop it, Baralan thus becomes "Passion Ambassador". Baralan's deep knowledge of the beauty industry is also expressed by the variety and versatility of the products it offers to the market.
Specific lines of products which can be combined with multiple accessories according to the different intended uses create different and always personalised sets.
Therefore from a history of passion, dedicated lines for each market segment are developed: packaging for make-up, skin care and fragrance create a complete range consisting of different sets of bottle and jars with different shapes and capacities.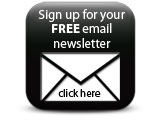 The passion for cosmetic packaging leads Baralan to work with enthusiasm, to improve its competitive offer and the quality of its products constantly, which tell stories of daily beauty routines, stimulating emotions in those who use Baralan's packaging every day.
Featured Companies