Baralan's Classic line: Timeless simplicity
The Classic line for fragrance is the expression of purity and self-confidence, in its rectangular shape, with a minimal finish.
Each product expresses a strong elegance and noble identity. Despite apparent linearity, the precious style of the Classic line represents the excellence of a timeless product that remains always contemporary by protecting the fragrance it contains.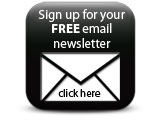 Available in different capacities: 7ml, 10ml, 30ml, 50ml, 100ml.
Featured Companies