Baralan's Olivia line: The symbol of passion for cosmetics
Olivia is Baralan's line composed of glass bottles
With its particular cylindrical and rounded shape, Olivia is Baralan's line composed of glass bottles perfect for those who are in search for a delicate yet sophisticated packaging.
Its minimal and contemporary design is the symbol of Baralan's passion for cosmetic packaging.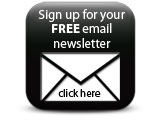 To meet the different needs of the market, Olivia is available in different sizes: 8ml, 15ml, 30ml e 50ml, it can be combined in set with different accessories from brushes to droppers or pumps and personalised with several decoration techniques.
Featured Companies