Baralan's strategy ensures trends never go out of style
Following trends is a natural attitude, but creating a new trend is synonymous of taste for beauty and pleasure for the new. Baralan's strategy precisely focuses on this: in the primary packaging sector where new and unexpected trends are constantly created, the company focuses on experience, innovation and excellence to create its competitive advantage in the market.
Baralan's strength and personality are to be found in its dual ability to always keep pace with the emerging market's requests, but above all to define new trends that will never go out of style.
The real challenge lies in knowing how to create a packaging that is functional but at the same time has an original and impactful design, which is able to satisfy both the needs of the final consumer and any client's request.
Know-how and design therefore give life to products with an essential aesthetic and a marked functionality that come alive and become must-have trends through a sophisticated customisation of the finishes, thanks to various decorations and graphic techniques.
Always a global observer and attentive to international trends in the cosmetic industry, Baralan reveals itself as "Trends Ambassador", that means ambassador of new trends, fully expressing its creative spirit and its customers' one, through an extensive variety of decorations that are carried out within the companies of the Group.
From glossy to matte, from opaque to degradé, from metallic to the most varied shades of colours: there are many possibilities to make each product unique and precious, personalised in every detail.
First of all, varnishing that thanks to its versatility ranges from glossy to opaque, from full colour to degradé. Metallisation however, shiny or matte, never goes out of style and it is synonymous of prestige and high quality, reaching its climax with gold and silver brightness that create an elegant and refined effect.
A delicate satin effect is instead the result of frosting, a simple but timeless treatment. Baralan's added value however is not limited to colours or decorations' finishing: the surfaces of the products are enriched also thanks to sophisticated techniques, such as silkscreening and hot stamping, that characterise the product with logos or texts transforming it in a finished packaging, ready to contain and protect the cosmetic formula for skin care, make-up or fragrance.
The most ambitious trend therefore remains to aim for simplicity by creating attractive and functional products, which can be enriched and personalised with treatments and decorations.
Baralan thus transforms the packaging further enhancing the beauty of the products they contain that are capable of creating an emotional reaction in the customer.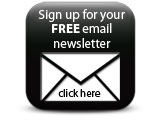 Being "Trends Ambassador" is a continuous motivational boost for Baralan which proves to be a keen promoter of a constant evolution in quality and aesthetics, with the final goal of creating a personalised packaging, increasingly attractive, recognisable and with a strong identity, which fully reflects the company and its values ​​and gives uniqueness to those who use it.
Featured Companies