BareMinerals launches Power of Good Fund initiative to empower women
The programme will donate sales from bareMinerals' boutiques to charities which champion women's education, entrepreneurialism and mentoring
Colour cosmetics brand bareMinerals has announced the launch of its philanthropic Power of Good Fund project.
The initiative seeks to empower women by donating 1% of sales to charities encouraging women's education, mentorship and entrepreneurialism.
Nikki DeRoest bareMinerals' Global Make-up Artist
It is also set to dedicate three days of bareMinerals' employers' time throughout the year towards volunteering for various charitable causes.
BareMinerals' President Jill Scalamandre said: "As a mother, business woman and advocate for change, it was incredibly important that we establish a fund that allows young women to unleash their potential and realise their dreams.
"By establishing the Power of Good Fund we hope to change the future and lives of thousands of woman across North America."
To celebrate the launch, the Shiseido-owned brand hosted a Global Wellness Retreat in Oxfordshire, UK, with a star studded guest list including bareMinerals Ambassadors Hailey Baldwin, Rosie Huntington-Whiteley and Global Make-up Artist Nikki DeRoest.
Commenting on the initiative Huntington-Whiteley said: "The Power of Good Fund campaign not only values products that make a difference, but also shows how feeling good and doing good can impact people around you."
Launching in the US, the brand aims to go global with the project by 2020.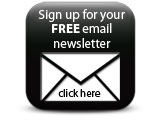 Companies