Be one step ahead. Free on-demand BeautyForward webinar out now!
Be one step ahead. Tune into our free on-demand webinar at your convenience, and download the formulation guide too. And get ready to delight.
Playful textures to tempt digital-immersed millennials, novel formats suited to active lifestyles, radiance nourishers for the over 55s.
Clariant's first wave of inspirational formulations from trend insights BeautyForward Edition 4 are available now to guide beauty product developers keen to get ahead in delighting the desires of specific global consumers.
In this free on-demand webinar, Beauty Journalist and Brand Consultant Sophie Qureshi digs deeper into the featured emerging groups and the needs accompanying their changing perceptions and lifestyle.
She joins Clariant's Personal Care specialists in sharing ideas and hands-on support for capturing evolving needs in skin and hair care products with tailored appeal and the right care results.
Fantasy Formulations answer the younger generations' craving for rich, engaging sensorial experiences. Novel textures like jellies, putties and cube exfoliators plus glittery colors keep the emphasis on fun.
Embracing Aging sees the 50s-60s demographic finally getting the beauty industry attention it deserves. Respond to shifting perspectives from "anti-aging" towards regeneration, renewal and radiance with volumising silver hair nectar or complete systems tackling various mature skin concerns.
Active Beauty equals on-the-go convenience while addressing exercise-related skin and hair care needs. Handy-sized, multi-functional touch-up sticks are right on track.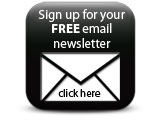 Clariant's BeautyForward Edition 4 formulations support more sustainable and environmentally-compatible skin and hair care solutions, such as sulfate-free, silicone-free, EO-free, synthetic fragrance-free, and also feature nature-derived ingredients and high Renewable Carbon Index (RCI) formulations.
Featured Companies